Why $100 Billion In Advertising Waste Is About Attention, Not Just Targeting
This article originally appeared on MAD//Insights.
How do we solve the problem of ad waste if targeting still can't drive ad efficiency in such a noisy environment? The answer comes down to measuring attention, not audiences, argues, Erik Bogsnes, Lead Attention Consultant at Lumen Research.
This year, the cost of ad fraud is estimated to reach up to $100 billion. From broken attribution models to accidental thumb swipes and cluttered websites, studies estimate that almost half (45%) of total ad spend in 2023 is going to be spent on ads that don't drive results. Most won't even get seen by target audiences in the first place.
How do we solve the problem of ad waste, if targeting still can't drive ad efficiency in such a noisy environment?
It all comes down to measuring attention, not audiences.
Rethinking Ad Waste
I contend that wastage is entirely the wrong word to use when we're observing ad inefficiency. Jeremy Bullmore puts it better than I ever could: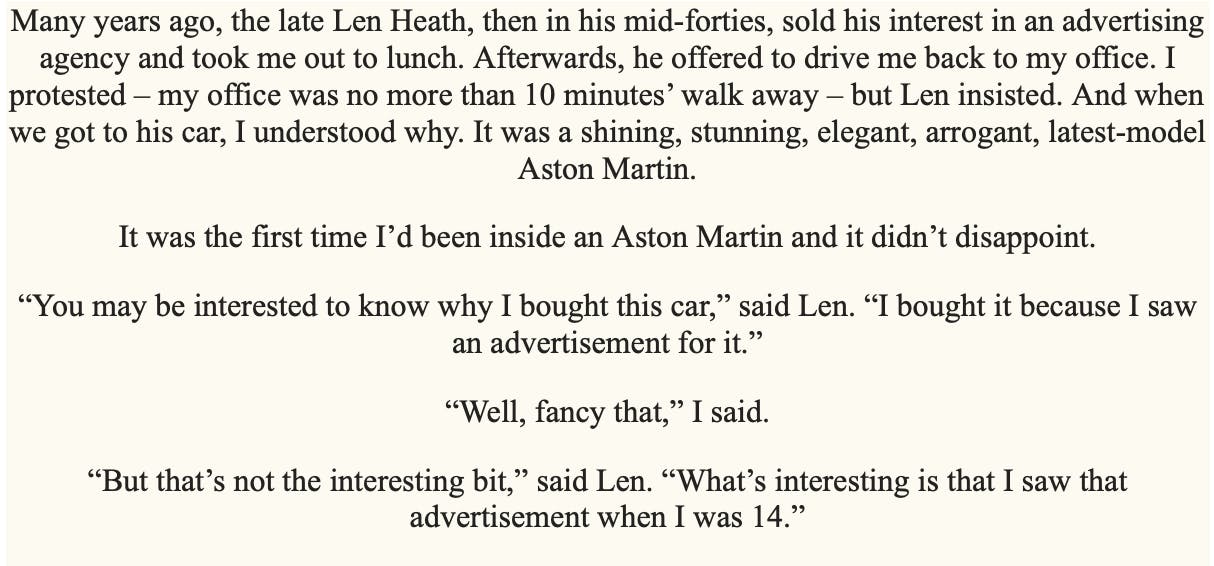 Brand building happens over a long time. That's why car commercials will continue to run on TV as a primary platform. The long-tail effect of advertising is felt over the years, not just during the ad campaign.
When you're measuring ad performance just by whether your target audience is engaging with the content and buying during the campaign window, you're not getting the full picture. What we understand to be "ad waste" is often, also, how we build brands in the first place.
However, true waste does exist, and it exists on every channel, broadcast or digital.
It is the TV playing to an empty room.
It is the (fully viewable) banner ad that the consumer has learned to ignore.
These are the ads that are truly wasted – not because they reached the wrong person – but because they didn't really reach anyone at all. The ad failed, because it didn't capture anyone's attention. Traditional digital metrics can't tell you anything about this type of waste. It's time for advertisers to think about attention-first campaigns, instead of audience-first campaigns.
When you apply attention technology solutions as another attribution layer to your traditional ad-tech stack, you gain valuable insights into how consumers actually see your ads. This immediately tells you whether or not you're spending your ad budget on ads that  move the needle.
Take this example from our recent report on attention: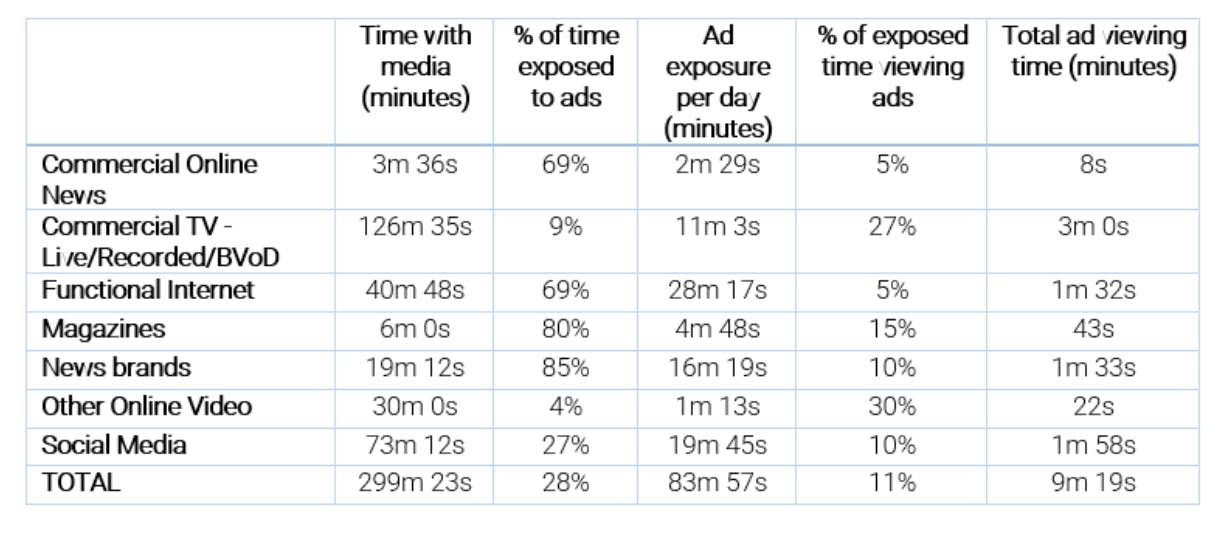 Attention technology allows advertisers to not only understand how consumers actually see the ads and how long they pay attention, you also get a new method for cross-channel attribution to understand true ad effectiveness and ad waste.
As targeting tools continue to adapt to a cookieless future, measurement for ad efficiency will have to improve as well. And it all starts with attention. That's what we do at Lumen. By using eye-tracking and advanced modelling, we measure the probability that an ad is actually watched, across both broadcast and digital.
We don't guarantee that you will have no attentional wastage, but we can help optimise ad campaigns by focusing on attention rather than just audiences or impressions. And now, I'm off to buy some Prime Energy Drink for my nephew's birthday. I'm not sure what channel or which ad caught my attention about it, but I've heard a lot about it…